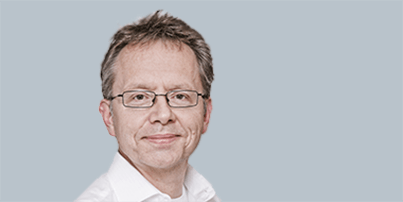 Andreas Schrader

(
Managing Director / CEO)
Andreas Schrader is Managing Director, Chief Executive Officer, and founder of vjoon. In this role, he focuses on the development and implementation of the company's and product's strategy.
Andreas Schrader is primarily responsible for the following areas: software development, business development, and marketing.
With more than 25 years of corporate management experience, Andreas Schrader has transformed vjoon from a start-up to a global leader in digital content management software. His extensive understanding of customer needs, combined with creativity and experience in software development, results in excellent solutions. Prior to founding vjoon, he worked as a consultant and developer for companies such as Adobe, MetaCreations, and Letraset. He was significantly involved in the desktop publishing revolution in Germany and helped integrate early desktop solutions with existing proprietary publishing solutions.