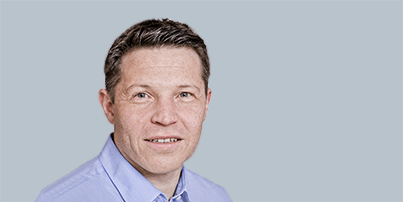 Carsten Althaber

(

Director of Marketing)
As Director of Marketing, Carsten Althaber leads vjoon's corporate and product marketing and communications. He is responsible for corporate positioning, branding, marketing campaigns, public relations, and social media in order to establish and expand successful and sustainable relationships with customers, partners, and the media.
Before Carsten Althaber joined vjoon in June 2006, he was Head of Marketing & Communications at one of the top 25 IT system providers and IBM Premier Partner in Germany. Specialized in B2B marketing, he successfully repositioned the company as a high-performance IT solutions provider and launched new products and services in the life sciences and telecommunications industries. Previously, he worked as a product manager in the online division of SPIEGEL-Verlag and as a consultant for financial communications at Kirchhoff Consult AG, one of the leading German management consultancies in the field of investor relations. Carsten Althaber holds a master's degree in communication design.