Share our colors
Welcome to our easy-to-use branding guidelines. Before you download our logos, use our colors or names, please note a few do's and don'ts for using them.
Use the logos to link to the vjoon website.
Use the corporate logo to represent your vjoon partnership.
Use the product logos to represent your integrations or services related to vjoon products.
Use the logos in blog posts, news items or images about our products.
Use the appropriate colors in the context of vjoon or vjoon products.
Don't use vjoon logos or names in a way that would bring harm to vjoon or vjoon brands.
Don't create any modified versions of vjoon logos or names.
Don't integrate vjoon logos into your own logo.
Don't change colors, dimensions, or add your own text or images.
Don't use vjoon logos, names or brands in a way that confuses vjoon or vjoon products with other brands.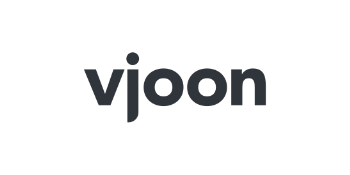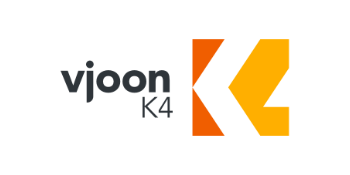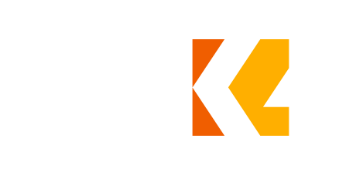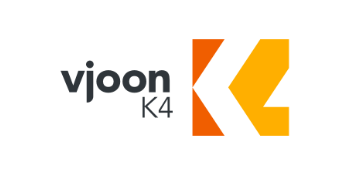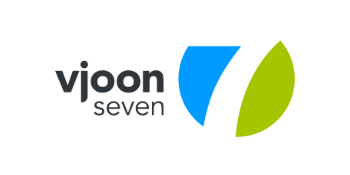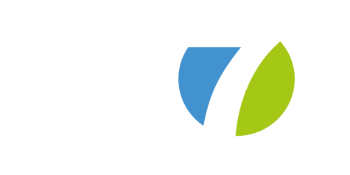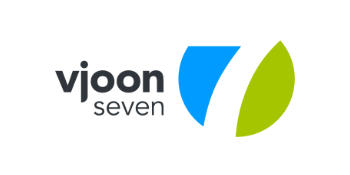 vjoon and vjoon seven are always lower case, even at the beginning of a sentence or in lists.
The K in vjoon K4 is always capitalized.
Full product names (vjoon seven, vjoon K4) must be used in all prominent places.
There is no need to add trademark symbols.
vjoon, vjoon K4, and other vjoon product names as well as vjoon services are trademarks of vjoon GmbH. Registered in Germany and other countries.
vjoon Blue
CMYK 76/62/53/61
RGB 47/53/58
HEX #2f353a
vjoon Blue-Grey 1
CMYK 58/42/36/20
RGB 93/101/110
HEX #5d656e
vjoon Blue-Grey 2
CMYK 32/19/17/0
RGB 185/195/203
HEX #b9c3cb
vjoon Blue-Grey 3
CMYK 12/4/4/0
RGB 231/241/249
HEX #e7f1f9
K4 Orange
CMYK 0/40/100/0
RGB 255/175/0
HEX #ffaf00
K4 Red
CMYK 0/73/100/0
RGB 240/94/0
HEX #f05e00
seven Blue
CMYK 72/32/0/0
RGB 0/155/255
HEX #009cff
seven Green
CMYK 44/0/100/0
RGB 167/197/0
HEX #a6c500