Overview of K4
Speed up your workflows
vjoon K4 publishing system streamlines and accelerates workflows. It makes collaboration more efficient and enables small teams as well as large corporate units to deliver content faster – whether it is printed or digital.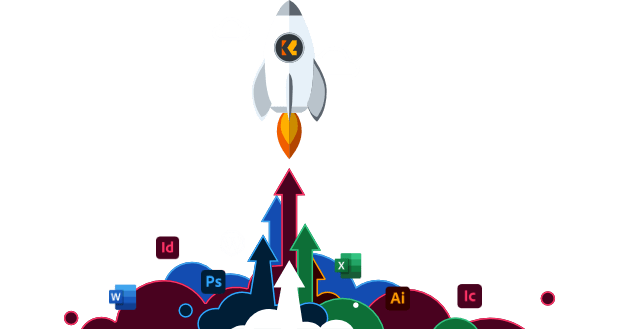 Create amazing content.
Serve all media.
With vjoon K4 publishing system editors, designers or marketers start a story and create structured content within a central client. With a channel-neutral approach, easily adapt or tweak your content to publish on any print or digital channel. Provide different renditions or variants of the same object automatically. Create, improve or review any content while increasing visibility into your production progress.
Your team can draw on Adobe Creative Cloud's entire toolbox as well as Microsoft Office products.
Collaborate boundlessly.
Communicate instantly.
Global teams work together and communicate in one system. Enable writing, designing, photo editing, editorial review and manager's approval to proceed simultaneously and collaboratively. Send and receive messages or emails and request content to be reviewed. Attach sticky notes to layouts for a visual communication approach.
Overview of your publication in a special management application, that immediately shows the status of your topic, your publication or your project.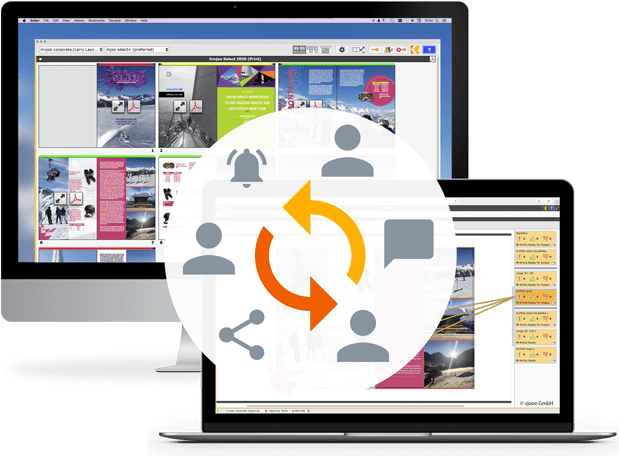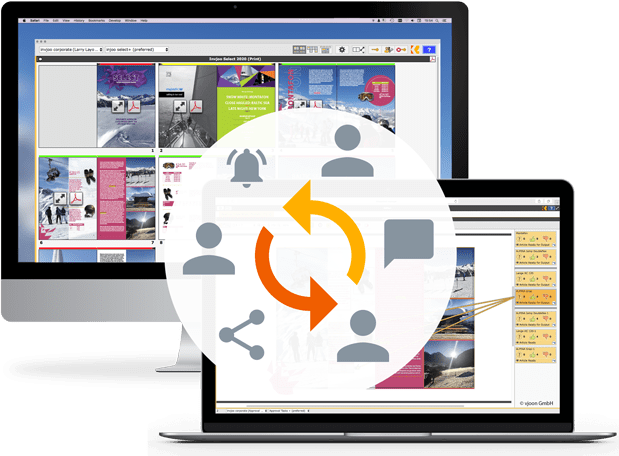 Unique publishing workflow
The integration between vjoon seven and vjoon K4 Publishing System is among the most advanced and efficient on the market. Thanks to the deep integration, users immediately benefit from the typical features of an editorial system with the added benefit of a fully integrated digital asset management system.
Automate your workflow.
Integrate seamlessly.
A publishing system like K4 is usually only part of a much more complex production environment. A Web Services API provides flexible and comprehensive access to vjoon K4 for third-party systems, including page planning and DAM systems as well as solutions for single sign-on.
Furthermore, pre-configured automations enable the import and export of data, the output in certain formats or the control of third-party systems, for example for image processing, translations, font management or digital platforms.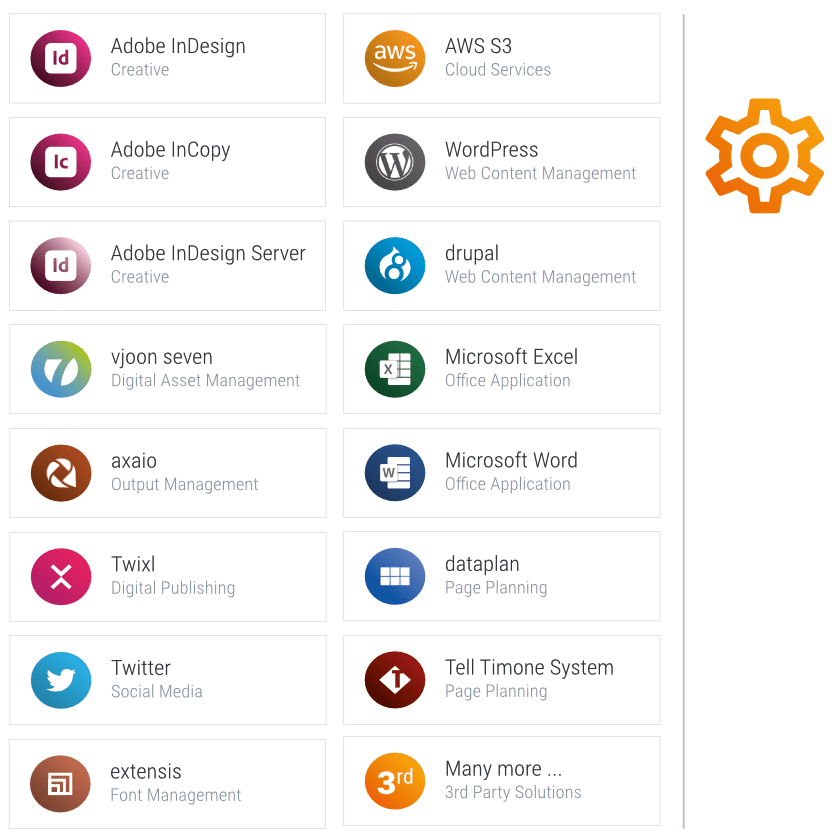 Do you know our DAM?
vjoon seven is your central content hub. Its unique integration with K4 makes it essential in any publishing environment.
Learn more with vjoon TV
Do you already know our video channel? Our customers, partners and us share experience – you will get inspired.
Want a tour of K4?
Request a personalized demo with one of our experts and get a guided tour through K4.