Tailored to your needs
We know that every environment is special. And that is exactly what our approach to your project is geared to. You benefit from experience gained from many projects and a solution that is precisely tailored to your needs. Technically and financially, we offer you maximum flexibility. And you decide which plan you prefer.
It's your choice
vjoon seven and K4 can be deployed entirely in the cloud, or in an existing IT infrastructure, in the enterprise, in distributed locations, and in external data centers. When deployed in the cloud, you choose your preferred cloud service provider, according to national data protection policies, individual security requirements, or to meet your corporate compliance management.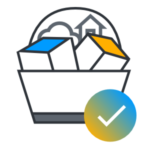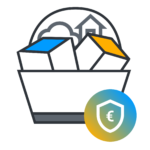 In addition to your preferred deployment model, the costs for our solutions depend on various key data, such as number of users, required modules, or number of stored assets. To give you an exact price, we need to know more about you and your business.
Our partners will be happy to advise you and accompany you during training and implementations.
Just three steps to get the right proposal for you:
✓ An initial call to discuss your needs.
✓ A demo of the relevant functionality.
✓ An offer based on your requirements.
Your pricing request
To request pricing, please fill in the form below and we or one of our partners will be in touch to help you choose the right plan for your company.