Adapters for seven
Adobe Creative Cloud Adapter
Creative teams benefit from a secure check-out/check-in process when working with Adobe Photoshop, Illustrator or InDesign.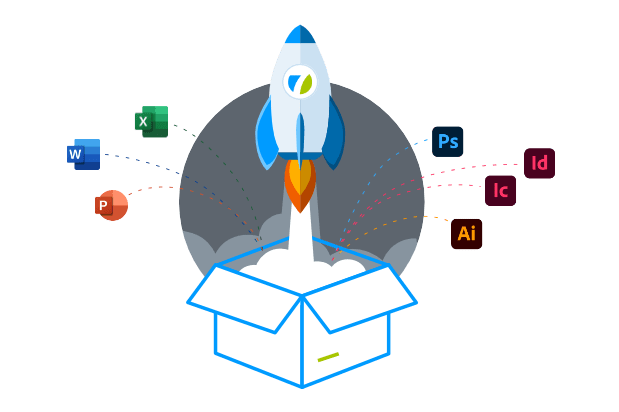 Adobe Creative Cloud is a leading solution for creative projects. By using the Adobe Creative Cloud Adapter, Photoshop, Illustrator or InDesign files can be opened directly in vjoon seven and edited with the respective program. As soon as the user has finished editing and closes the file, a corresponding dialog appears, returning the document to vjoon seven.
The file will then find its way back into the system where it is available as a new version. Teams working with Adobe Creative Cloud will always work with the latest version of a file. This saves time and corrections can be tracked in older versions.
Adobe InDesign Family Plug-ins
Editorial teams benefit from additional features when working with seven's plug-ins for Adobe InDesign Family.
Microsoft Office Adapter
Teams benefit from a safe check-out/check-in process when working with Microsoft Word, Excel or PowerPoint.
Want a tour of seven?
Request a personalized demo with one of our experts and get a guided tour through seven.