Integrate & automate with K4
More productivity with vjoon modules
vjoon K4 can be modified and extended using the Web Services API. This offers flexible and comprehensive access to the application server and vjoon K4 business logic, allowing the system to be easily integrated with other systems. Benefit from the amazing possibilities for integration and automation with K4.
Our publishing platform also allows predefined automation, such as import and export, automated PDF output, reconfiguring page formats for digital editions, automated content upload, or the execution of custom scripts running as an automated task on Adobe InDesign Server.
vjoon already offers various tailored and maintained modules for the integration of different industry leading solutions.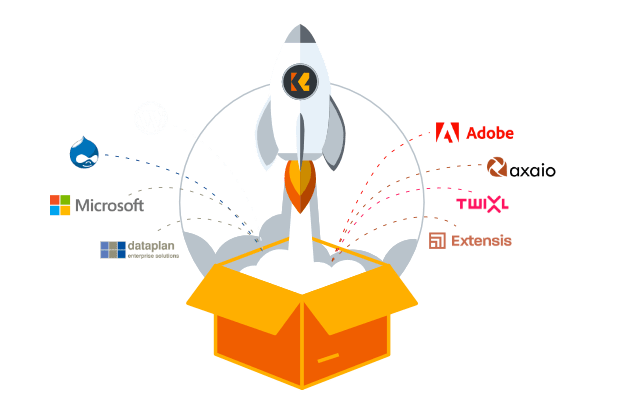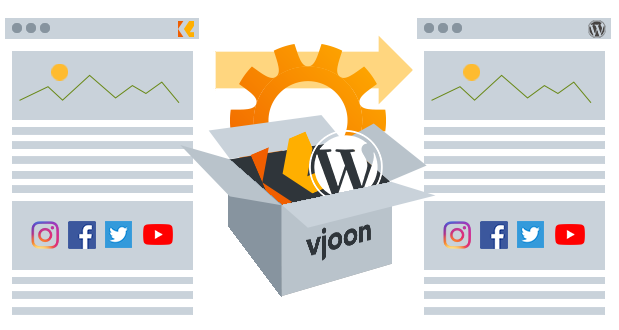 Create content for WordPress
Content Stories can be published using WordPress at the push of a button or via automated tasks in the workflow. Images, videos or social media posts included in the story are also transmitted and appear in the text at the same position as seen in Content Editor. Depending on the configuration, a content story can be reserved exclusively for K4 for editing, using WordPress as a headless CMS.
While creating the content story, a preview rendered by WordPress allows the K4 user to verify how the story will look like in WordPress. K4 Integration with WordPress is offered via a serviceable WordPress plug-in, allowing vjoon to maintain and update the plug-in independently of K4.
Highlights of K4 integration with WordPress
Automated export of Content Stories for WordPress
Choose to export as a WordPress Post, Page or Custom Post Type
Make further edits with Classic Editor or Gutenberg
Use K4 for editing and WordPress as a headless CMS
Get a real preview rendered by WordPress
Benefit from maintenance and agile updates, independently of K4
Import content. Automatically.
K4 Drop Folders automates the import of files into vjoon K4 by scanning one or more hot-folders to integrate third-party systems without using the vjoon API. This module makes it so much easier to import articles, for example, from a Web CMS or Word documents.
This straightforward yet efficient way of connecting a Web CMS to vjoon K4 affords users some very convenient options. They can automatically port articles that were drafted in programs such as WordPress and Drupal to vjoon K4, add styles as they see fit, and edit content that much faster.
Highlights of K4 Drop Folders
Automated import of Articles, Adobe InDesign documents, pictures, Microsoft Excel files or any other file via hot-folders.
Create any number of dedicated hot-folders to source files from different external systems (e.g. DAM, Ad Management).
Convert text-based file formats such as .doc, .docx and .txt into HTML or ICML on the fly during the upload.
Make use of integrated customizable wrappers to structure and format e.g. Web CMS content for print workflows automatically.
Import files with or without starting a workflow. If you don't start an object's workflow, you may attach it to an existing K4 Collection.
Import as file and job ticket, job ticket only or file only.
Add XMP metadata information to any of the folder or file job tickets.
Use K4 Drop Folders to automate your entire picture workflow.
Mobile content for Twixl Publisher
Using vjoon K4 to produce high-quality content for tablets or smartphones, you benefit from a professional, highly automated system environment. Your agile team collaborates process oriented, every content is managed centrally and will be published at the touch of a button onto any mobile device. vjoon K4 offers the option to integrate with Twixl Publisher.
Highlights of K4 integration with Twixl
Collaborate efficiently by integrating several team members (e.g. project managers, editors, designers, video specialists) and benefit from working in parallel on the same article.
Manage all your rich content in a professional system
Send all content including metadata to the distribution platform fully automated and in the background at the touch of a button.
Update articles immediately to publish breaking news
Benefit from professional font management by using the optional integration with Extensis Universal Type Server (UTS)
Any kind of data can be exported from the content of the vjoon K4 database with the K4 XML Exporter. The result can be saved at a share point, sent by mail, or FTPed to a distant server. Even custom service tools can be launched after the export to further process the data.
The export process can be triggered using an automated task as part of the vjoon K4 server architecture automatically by the workflow or manually by a user. In addition, this module is available as an external Java application which allows you to export with query mode executed via Terminal.
Highlights of K4 XML Exporter
Automated export of content for WordPress, drupal or other Web CMS as well as archive systems
Media-independent export of data via XML
Extract meta data information or tagged articles
XSLT transformation using build-in Saxon engine or another XSLT engine
Copy, mail or FTP the result to a required destination
Configured optionally as manual or fully automated tasks
Also available as an external application managed by a scheduler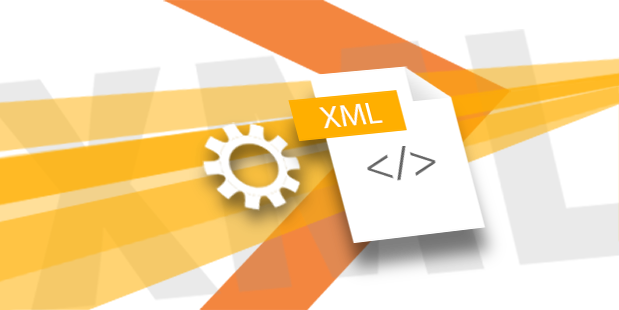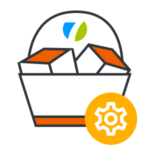 Probably the most intelligent connection between a DAM and a publishing system. This deep integration between seven and K4 means that users immediately benefit from the typical features of a publishing system with the added advantage of a fully integrated digital asset management system.
Assets can be placed directly via drag & drop and all content, including its metadata, can be used in production with K4. Something special about this integration is that the link created is a URL that links the asset directly to vjoon seven.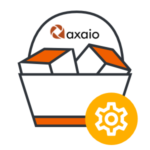 The optional integration with MadeToPrint automates print jobs, generates PDF, Postscript or EPS files. It allows a manual or task-driven fully-automated output of layouts and articles from vjoon K4. This module speeds up your entire output process and makes it much more efficient.
You can make use of pre-configured naming conventions, launch the automated task manually or fully automated within the workflow, and execute print jobs via Adobe InDesign desktop application or InDesign Server.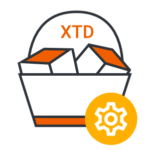 K4 XTD (External Task Dispatcher) obtains tremendous time-savings by tasking 3rd-parties, like translation memory systems or Image processing tools to edit texts or images in the background, fully automated and in parallel to the editorial workflow.
If a new file version is returned from a 3rd-party system, it is saved as a new version of the object in vjoon K4, including any changes of meta data information.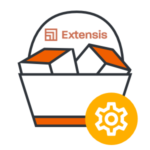 The right fonts are crucial to rendering documents correctly; the wrong fonts can wreak havoc on a design. Quality is a key issue for enterprises and publishers alike, and time and costs are of equal concern.
When a layout is opened in vjoon K4, the InDesign file is scanned for FontSense information. If the InDesign server is up and running, precisely these fonts are automatically selected in the Universal Type Server via Extensis Font Link. An alert is given if any font use exceeds licensing.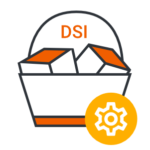 vjoon K4 supports the Lightweight Directory Access Protocol (LDAP) for implementing access to information administered by directory services. This information is used for managing user accounts in vjoon K4, and can optionally be used for user authentication.
You can administer settings centrally in your K4 Server Admin and assign them to the publications you want as a preset – or, you can configure the settings you want to use for each publication individually.